Episodes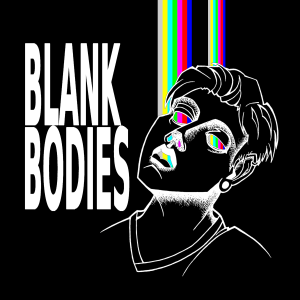 Monday Jan 23, 2023
Monday Jan 23, 2023
This week we sit down with Vast Grimm creator Brian Colin. We talk Vast Grimm, a horror sci-fi game based on the Mork Borg system, and their new upcoming Kickstarter for 3 new Vast Grim books.
CHECK OUT THE KICKSTARTER HERE:
https://www.kickstarter.com/projects/infiniteblack/vast-grimm-into-oblivion?ref=f24ehy
BLANK BODIES:
https://www.patreon.com/BlankBodies
our theme is: Millions of Dead Cyborgs - Paralyze
https://paralyzeevm.bandcamp.com/track/millions-of-dead-cyborgs
Portions of the materials are the copyrights and trademarks of Paradox Interactive AB, and are used with permission. All rights reserved. For more information please visit worldofdarkness.com.
#vampire #vampirethemasquerade #paradox #ttrpg #tabletoprpg #tabletop #horror #goth #v5 #VASTGRIMM #scifi #morkborg